The Omni Resort was beautiful – this was our view during lunch: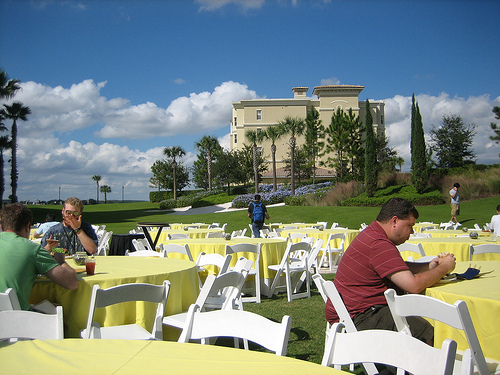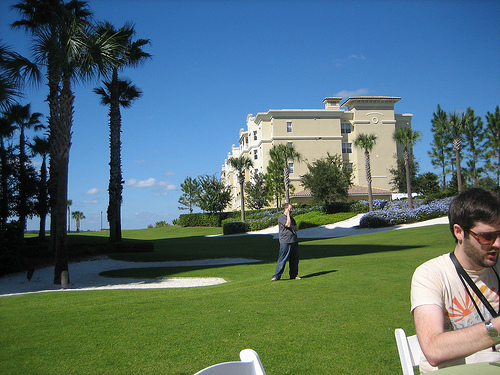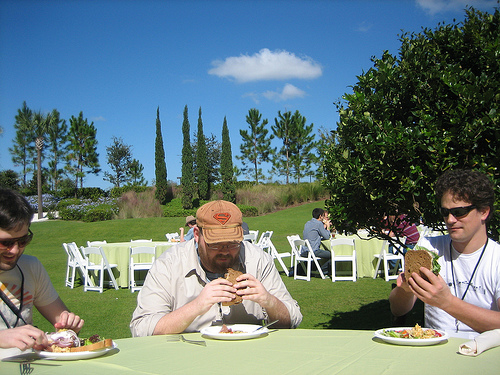 I liked the Hotel but everything was very expensive. Breakfast buffet? 20 bucks. Awesome (really good bacon) but still 20 bucks. Dinner? 40-50 bucks. Cab ride there from the airport? 80 bucks.
There was a tanning bed convention being held right next door. They got a security guard in front of their door while we did not.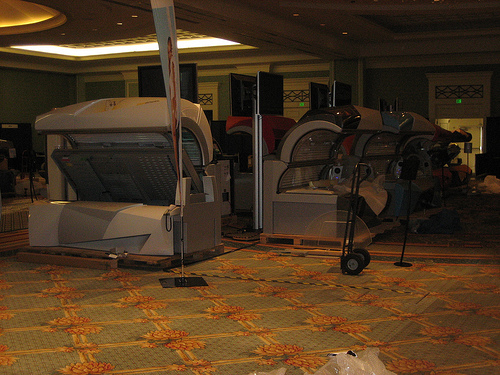 The next 2 pics are of the lazy river. I did a couple of laps (assisted by the current) and it was very nice.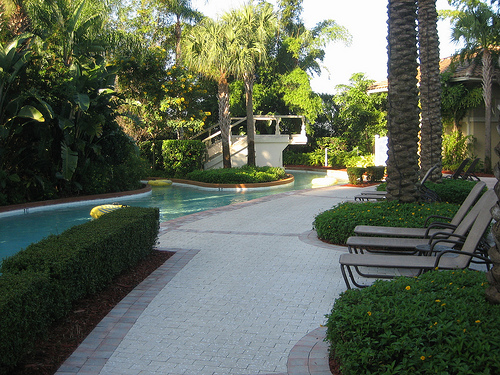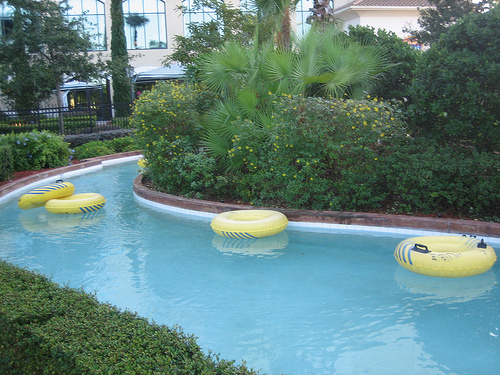 A fountain and one of the many pools.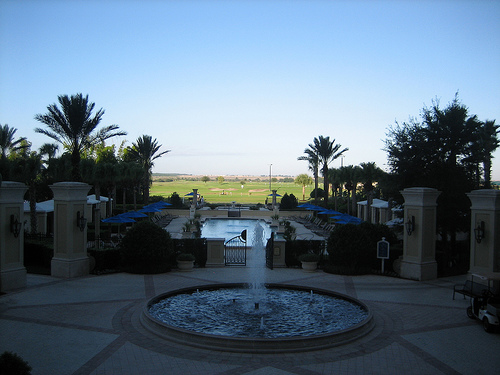 During the Matz Q&A my friend and fellow Obtivan Andy Maleh got up and asked some questions.