So there have been a bunch of metric_fu releases since I announced 1.0.0 on this here blog. It's now up to version 1.1.4 and we've added:
Flog, Flay, Reek, Roodi, and Rcov now have graphs over time (thanks Édouard Brière).
Cool, dare we say 'Awesome,' templates for the metrics (thanks Nick Quaranto and Edouard Brière).
Flog report now tracks average Flog score per method and the average of the worst 5% of your methods.
MetricFu now works with Ruby 1.9.1 (thanks to Robert E. Rouse for his help).
On to the pics: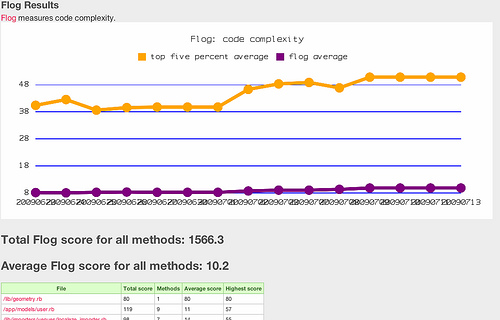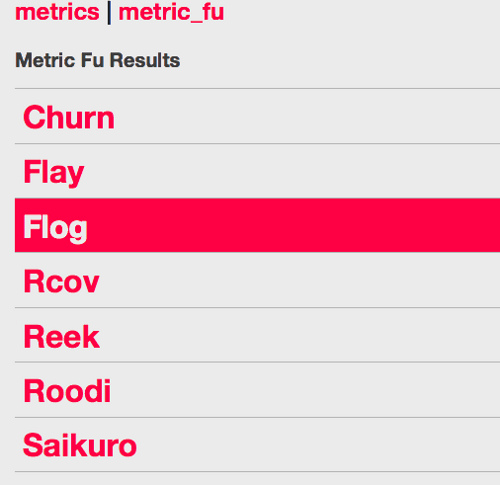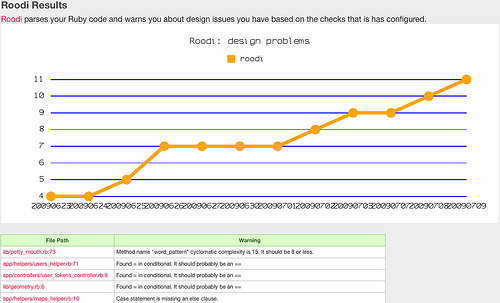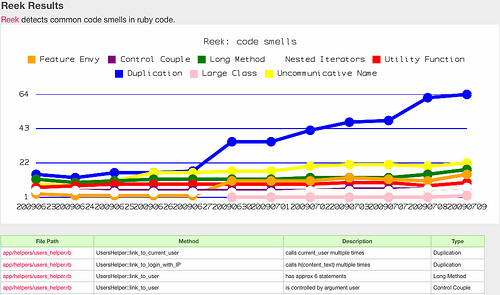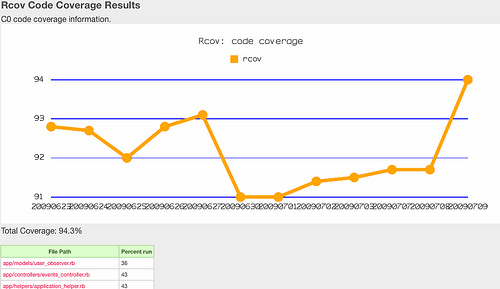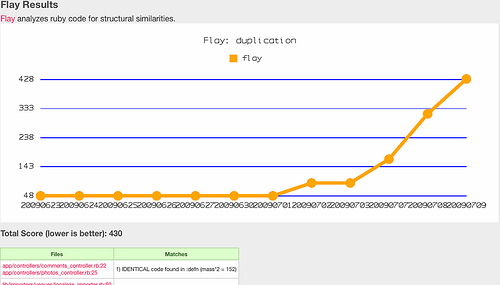 Homepage
Google Group
Github Repo
Enjoy!